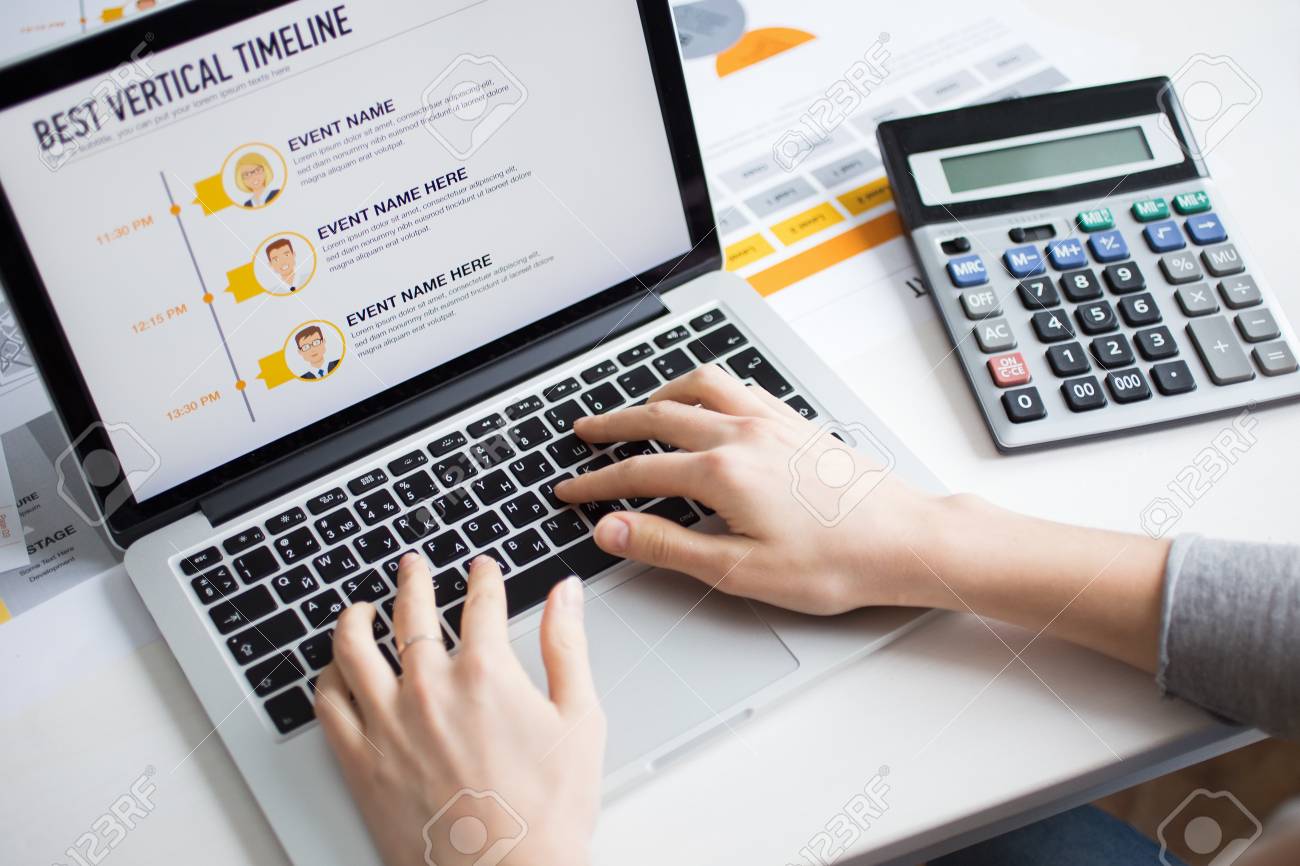 IT asset management or ITAM is a series of business practices that combines inventory, financial, and contractual functions in order to improve and optimize spending and support lifecycle management as well as strategic decision-making in the IT workplace. Nowadays, most businesses use an IT asset management software to assist them in making business operations easier and easier. 
In simple terms, asset management is simply the management of all assets across a business. Plant machinery and equipment, buildings –anything that is tangible or intangible, can be managed effectively from a central point. IT asset management is considered as the next step in evolution to fleet management. The best part? The IT asset management software technology is already in place!
WHY IS AN IT ASSET MANAGEMENT SOFTWARE IMPORTANT?
Asset management is important simply because it helps companies monitor and control their assets in a systemized manner. When used the right way, companies can benefit from improvements to productivity and efficiency thereby increasing their return on investment. 
IT asset management is more than just simply creating an asset inventory. It is also about consistently using the asset data acquired to optimize returns, minimize risk and push business value forward. An IT asset management software can help cut software licensing and support expenses, eliminate waste, improve efficiency by avoiding excessive asset purchases and put the current resources to good use. 
Another benefit that businesses can get out of an IT asset management software is that it increases the company's understanding of the business value of Information Technology. It also improves relationships between IT and other departments, encourages compliance with cybersecurity laws and regulations, increases productivity with the help of technology support, and regulates overhead costs thru proper management of the IT ecosystem. 
Effective management of IT assets with the help of an IT asset management software also improves visibility and management of IT assets, and aids in the quick identification and replacement of stolen hardware and software parts. IT asset management enables faster and more accurate upgrades, migrations and company-wide changes. 
IT asset and configuration data can be quite useful following a natural disaster or some unexpected event. Proper management of IT assets can aid leaders in quickly identifying the impact of such events and eventually make appropriate decisions to restore services. 
BENEFITS OF AN IT ASSET MANAGEMENT SOFTWARE
Proper IT asset management enables businesses to glean the most value from their equipment and IT inventory. It also helps optimize purchase decisions and  strategies. IT asset management software makes it easier for asset managers perform their tasks effectively at half the cost. 
Below is a list of benefits and advantages to having an IT asset management software included in your business:
A research by Gartner Inc., reveals that around 30% of all companies are not aware or knowledgeable about what they own or where there assets are located and who is using them. This is where an IT asset management software comes in handy. With such software, companies can accurately identify, track and classify all IT assets across vendors. In another study by Gartner, it is revealed that there is around 30% discrepancy between planned inventory and actual inventory in over 70% of companies today. An IT asset management solution gives companies a better and clearer idea of what assets they own, thereby making planning for the future easier.
This degree of visibility on all the IT assets that exist in the companies IT environment helps companies and businesses enhance the performance and efficiency of their infrastructures, and minimize relevant overhead costs. Furthermore, keeping accurate records of IT assets allows IT asset managers to fix any pending IT-related issues faster. This, in turn, improves the quality of their services everywhere. Better IT asset management translates to lower costs too. 
You'll find that once you have greater asset visibility, formulating future procurement plans becomes a whole lot easier to do. If you are in the dark about the current volume and value of your assets, it becomes rather difficult to plan your future expenses. You risk over or under-procuring assets, both of which can set you back a huge amount of money—either in storage costs or price hikes for last-minute inventory purchases. 
With an IT asset management software, technology-related sourcing, purchasing, and acquisition activities become centralized. With this, IT managers can execute their IT asset management plans in a more organized and coordinated manner. You will also get a more accurate status report of your current asset holdings and deployments. Such information is important as you chart out your financial plans. Asset managers can extract the maximum value from existing assets and plan ahead for asset needs in the future, thus eliminating any unnecessary expenses. 
An IT asset management software also helps asset managers cut costs by consolidating information on how to invest the IT budget, how it is performing, and how it is related to current and future expenses. Studies show that organizations can save round 30% per asset every year by implementing an IT asset management program.
Asset theft happens and it is something that ever organization (big or small) deals with regularly. It is not something that should be taken lightly as well. 
The International Foundation for Protection officers revealed that employee theft set back U.S. businesses by over $50 billion dollars every year. As companies and organizations expand, their expenses also increase. In asset tracking software allows asset managers to keep an eye on, be updated and accurately record asset assignments. This way, they can track any missing asset that was not reported or returned by the user. 
A proper ITAM (IT asset management) software makes it a breeze to manage check-ins, checkouts, asset reservations, employee assignments and more! The ability to track assets across your organization improves accountability and administration. It also becomes easier for asset managers to find out if an employee has any unauthorized IT device in his or her workstation. ITAM systems lets you write up reports related to custodianship, and ascertain which areas commit frequent access violations. This boosts data security and leaves physical trails that you can follow up on anytime and anywhere. 
Management of Technology Lifecycle
Whether it's the hardware or software, we can't deny the fact that IT assets all have a disposal or replacement date. In short, they are bound to deteriorate at some point or the other. Keeping track of the depreciation rate of an IT asset and managing it's lifecycle can be both exhausting and time-consuming. If businesses want to progress and keep moving forward, they must shift to an automatic long-term lifecycle management system. 
With an IT asset management system in place, you'll be able to keep track of when a hardware was procured, when it was deployed and used, and its depreciation rate. An IT asset management program gives asset managers detailed information on the current status of the assets.  They can track updates, security requirements and maintenance schedules. With this, asset managers are able to effectively monitor IT assets from deployment to retirement. They can also deploy the necessary preventive maintenance systems. This helps to reduce downtime of individual assets, saving the business valuable time and money. 
Choose the Right IT Asset Management Software
Once you have defined what your IT asset management needs are and once you have an idea of the value of your existing assets, you can start looking at the features of several IT asset management solutions around you. Make sure you pick and choose the one that meets and complements your demands. For instance, do you require license management? Calibration tracking? Identify what kind of access control you and your company needs. Do you need an API support for integration with other systems Knowing what you need is extremely important in choosing the best IT asset management provider for you and your business. 
Check whether an IT management solutions provider's previous clients were satisfied of the services provided to them. Listen to what they have to say and watch out for key performance indicators. Don't underestimate the power of feedback from clients and customers as they can help you decide whether or not a particular company meets your needs and is worth your time or not. 
To cap it all off, having an IT asset management software in place gives you a better view of the existing inventory, better monitoring of hardware configuration, simplified IT operations, and better equipment lifecycle. Such benefits can help you save on costs, as well as employee productivity and accountability. 
Regardless of the size of your company, whether you are a small, mid-size, or big business, IT asset management software can help streamline your operations and supplement your expansion plans. With a reliable IT asset management system, you can have centralized control over your entire IT ecosystem, digital data and software licenses. You get better control over the flow of your IT inventory, track them and report technology landscape in a more accurate manner.